Temporary relocation due to Sherman Hall renovation
Over the summer, DoIT's New Media Studio relocated from Sherman 204 to Engineering 023, just three doors down from DoIT's AV Services. "I've already seen more DoIT colleagues in the past few...
Posted: October 16, 2023, 11:03 AM
VPC partnership continues students & alums as "crew"
While it's not the same as attending in person, if you enjoy watching UMBC basketball or Commencement live online, soon you might also be able to watch other major campus events in the same way....
Posted: August 20, 2019, 1:05 PM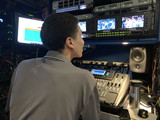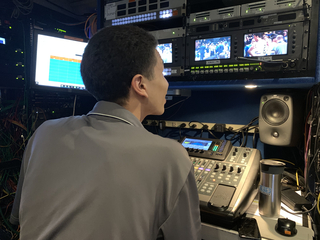 The Division of Information Technology (DoIT) is pleased to announce that Dustin Roddy has been named manager of its New Media Studio (NMS). A 2014 graduate of the Media & Communications...
Posted: February 11, 2019, 5:02 PM