General directions, maps and parking information for UMBC
The TV studio is in the A wing of Sherman Hall (Academic IV Building),
(marked as building 1 on this map) on the second floor,
room 202. Our offices are located on the third floor, SHERM 302.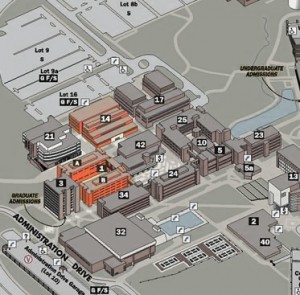 Our phone number is 410.455.3214.